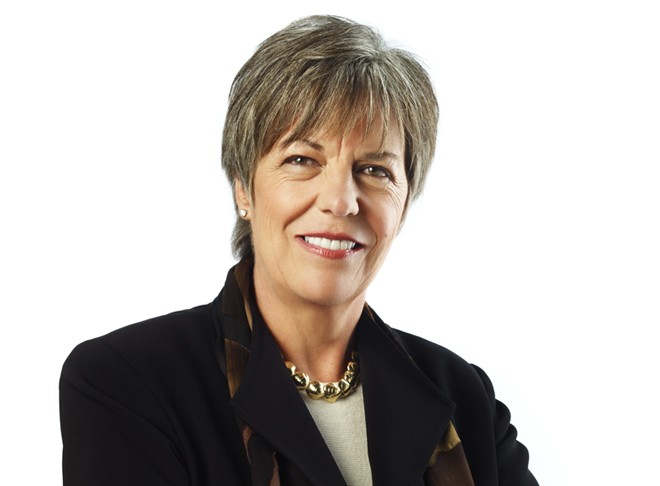 Judy Robinett is the author of How to Be a Power Connector: The 5+50+150 Rule for Turning your Business Network into Profits. Judy has been making invaluable connections for us for a decade and her book puts her connector DNA in a methodology that even the most INFJ type can use as a guide. She's an angel investor and a huge proponent of raising capital through crowdfunding sites. We had a few minutes to talk with Judy about her past experience.
Your book "How to be a Power Connector: the 5-50-150 Rule for Turning your Business Network into Profits" was named the #1 Business Book of 2014 by Inc. magazine. What does it mean to be a super connector? Why do you think it's so important for entrepreneurs to cultivate their networks and build relationships?
A super connector is someone who can make things happen quickly—for themselves and others. The biggest challenges for founders are finding funding and getting the right people to take a board seat– that requires a trusted relationship.
Nothing happens without people. People write the checks, know the best deals, key information and great opportunities. Thankfully there is no lack of resources with 7.4 billion people, $369 trillion in global household wealth, with the IoT information projected to double every 24 hours and there are countless opportunities.
A warm introduction to an investor is often what makes or breaks a startup. Paul Graham, co-founder of Y Combinator says there are two reasons startups fail. First is lack of a customer and second is lack of money. Jeff Bussgang of Flybridge capital once said if you can't figure out how to get to me then you can't figure out how to get a customer. Getting in the door with a warm introduction is often the difference between those who do or don't get funded.
When I was a managing director of Golden Seeds, we often told founders who were struggling to figure out who they needed to know then figure out how to get to know them. This is strategic networking. Most people will help if you ask but you need to get in the right room.
The bottom line is that you need a network that delivers. Can you pick up the phone and get what you need? Who you know matters.
We noticed you were a co-author in a research study for the World Bank about crowdfunding in the developing world. How would you summarize your findings for us?
The most important findings were:

Equity crowdfunding is growing worldwide, with the most extensive growth happening in Asia. Asia understands that an economy based on innovation is fueled by financial innovation.

Women are leveraging crowdfunding platforms with positive examples occurring even in Muslim countries and Asia where women have had a hard time accessing investors.

In most of the world, the Venture Capital system is broken or non-existent and equity crowdfunding is being used to leapfrog the model and allow innovative companies to leverage pre-existing social based finance models.

Despite a high degree of optimism, equity crowdfunding is growing more slowly than the original World Bank model predicted –due to excessive regulation and increasing syndication occurring off platform. Networks are springing up everywhere. FundersClub is a channel to Y Combinator alumni and AngelList is also a great platform.

In early June, I was at the White House FinTech Summit and heard Indiegogo co-founder, Slava Rubin say they have now exceeded $1Billion in successful campaigns.
What is interesting to me is the continuous disruption in Fintech. We now have many family offices who have grown weary of having their money locked up in funds and now are doing direct deals—looking for early stage companies. I was just at a private annual family office event in LA and was dazzled by the portfolio manager for the Jonathan Newhouse family which owns Conde Nast and does $7.5 billion annually. If you are seeking funding, don't leave this group out.
Recent studies have also shown that women are more successful with crowdfunding than men? Why do you think this is?
I believe it is because other doors have been closed to them. Crowdfunding and other platforms level the playing field. If you look at Circle Up—which has opened and closed rounds in less than a week—female founders are 9 times more successful raising capital online than with traditional banks, and 5 times more successful when compared to venture capital funding. (Crowfund Insider, co-founder Rory Eakin, June 2015)
A study at Berkeley and Kellogg, "The Narrative Advantage: Gender and the Language of Crowdfunding concluded that women are better at telling a story that resonates with potential investors in the crowdfunding area.The online environment downplays gender.
Other studies by Kauffman and Greenberg at New York University show other women invest in women founders at a higher rate.
Whatever the reasons, I'm thrilled and thankful!
What are 3 actionable steps our Springboard entrepreneurs can take today to better strengthen their professional relationships, especially if they are looking to raise funds?
Take stock of the network you have and see what gaps you need to fill and take action now. If you are trying to find funding do your homework and get the facts on the ecosystem; there are 300 angel groups across the nation, equally dispersed from North to South from East to West. Kauffman statistics show that 75% of angels fund in the same state they live and 90% of high potential deals are funded by angels. Talk to other founders who have been funded.
Get out of your comfort zone and attend a high powered meeting or event. (ACG, Renaissance Weekend, Alley to the Valley) plus update your LinkedIn profile and get on AngelList. Angels are looking for great deals. Where do they look? At pitch events, incubators, local colleges, angel groups, from attorneys, accountants and bankers.
Learn to ask. This is hard for women, but with a little practice, it becomes easier. Start with an easy ask; what other ideas do you have for me and who else do you know I should talk to?
Other than having the connector gene, you've also been the CEO of private and public companies, invested in a few, consulted with corporations and governments and are recognized as a thought leader on many subjects dealing with finance, innovation and networking. What are you working on now?
A Connector gene? This makes me smile. I was so shy and having been bullied in school, I was afraid that I had nothing to offer others and wondered why anyone would want to talk to me. I didn't even admit to being shy until I was nearly forty.